The brief descriptions below are designed to familiarize you with our staff's training, professional credentials and work experience.
Matthew Parmenter D.P.M.
Dr. Matthew A. Parmenter established The Foot and Ankle Center in 1987. He is a foot and anklesurgeon who specializes in developing successful treatments for all foot and ankle disorders.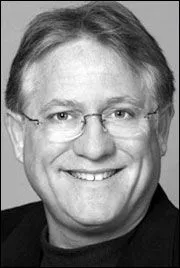 Dr. Parmenter is a native of southern Indiana. He personally experienced as a child an infectious condition involving both feet which resulted in two weeks of hospitalization with antibiotic injections around the clock. This experience along with the experiencing leg and foot problems while running track at culver Military Academy brought him to Podiatric Medicine and Surgery. It has been his goals to always stride to achieve the most advanced and cost effective medical and surgical techniques to salvage diabetic limbs, trauma patients and athletes.

He attended Indiana University and then earned his Doctor of Podiatric Medicine degree at Illinois College of Podiatric Medicine in Chicago. He obtained surgical training in orthopaedic and podiatric surgery in five Chicago hospitals. In addition, Dr.Parmenter is trained in AO/ASIF technique for repair of foot and ankle trauma by Synthesis International. He also trained with one of the founders of the American Fracture Society with fellowship in reconstructive surgery and fracture repair of the foot and ankle.
He is board-certified by the American Board of Podiatric Surgery, Inc. in foot and ankle surgery and has certification in CO2 laser surgery. He is a Fellow of the American College of Foot Surgeons, an associate in the American College of Podiatric Sports Medicine, a member of the American Diabetes Association and a member of the American College of Sports Medicine. Dr. Parmenter developed the Diabetic Foot Salvage Technique with antibiotic bead implant and surgical repair of the diabetic foot. Patients come from across the nation for this procedure. He also helped establish the Diabetic Foot Clinic at Bloomington Hospital and is the founder of the Bloomington Hospital Wound Healing Center. He is a consultant for several organizations including Johnson & Johnson, COOK and the American Diabetes Association. Dr. Parmenter also serves as an associate professor in the Department of Orthopaedics at Indiana University School of Medicine.
Dr. Parmenter has surgical privileges at the Southern Indiana Surgery Center, Bloomington Hospital, Monroe Hospital, Greene Co. General Hospital in Linton, Dunn Memorial Hospital in Bedford, Sullivan Co. Community Hospital in Sullivan, Regional Hospital and Union Hospital in Terre Haute, and Morgan Co. Hospital in Martinsville.
Dr. Parmenter is married to Nancy and has two children. Megan is a teacher at Monroe County Community School Corporation in Bloomington and Matthew is attending Indiana University. He is an avid flyer and frequently flies between offices. In his free time, Dr. Parmenter enjoys spending time on his farm in Greene County where he raises Angus cattle.
Dr. Parmenter currently accepts patients at 2920 McIntire drive, suite 100,Bloomington Indiana, Lone Tree Medical Center in Linton Indiana and The Wound Healing/HBO Center at 2920 McIntire Drive, Bloomington, Indiana.
Education
Undergraduate: Indiana University, 1973
Medical School: Illinois College of Podiatric Medicine, Chicago, 1977
Surgical Training

Rotational Program at Henrotin Hospital; Norwegian American
1-77 through 12-77, Orthopedic and Podiatric Surgical Training,
1-77 through 3-77, Chanute Air Force Base Hospital; 4-77
through 6-77Triester Orthopedics; 6-77 through 12-78,
Southern Indiana Podiatry Associates.

Fellowship/Preceptorship, Drs. John Woner and Irving Scott, Indiana
Fellowship Trauma and Diabetic Foot Salvage,
1978-1980, approved by the IPMA

Orthopedic Sponsorship, 1985-1987, all foot surgeries; 1987-1989, all Ankle
Surgeries, Gerald A. Rahn, M.D., Chief of Orthopedics

Certifications and Affiliations
• ALCS certified 1999, recertified 2006
• Board-certified Foot and Ankle Surgeon 1985, recertified in Foot, Ankle and
Lower Leg reconstructive Surgery on May 3, 2003. Next recertification will be by August 31, 2015
• Certified Hyperbaric Medicine, 1998 Columbia Medical School, North Carolina
• Fellow, American College of Foot and Ankle Surgeons, 1985
• Member, American College Sports Medicine
• AO/ASIF trained, Trauma Repair of the Foot and Ankle, through Synthesis International 1984. Advanced course 1988 and 2004.
• Faculty Instructor for Podiatric AO Course 2005, Appointed to the AO Faculty
of North America 2005
• Certified, Arthroscopic and Co2 Laser Surgery
• National Advisor, Johnson & Johnson, Orthopedic Division, Development of
Foot and Ankle Surgery
• Consultant, Microaire, Development of Surgical Equipment and Total Joint
Systems for Foot and Ankle Surgery
• Cook Consultant for OASIS Growth factor and senior Investigator on SIS Growth Factor, 1-1999 to Present and Senior Consultant for Cook Biotech Group, West Lafayette, for SIS and OASIS for wound grafting.
• National Consultant, American Diabetes Association
• National Lecturer, Diabetic Foot Pathophysiology and Reconstruction Surgery
• Volunteer Associate Clinical Professor, Department of Orthopedics, Indiana University Medical School
• Staff Podiatric Surgeon, Indiana University Health Center
• ACLS Certified
• Founder, Diabetic Foot Clinic, Bloomington Hospital, 1994
• Founder, Bloomington Hospital Wound Healing Center, 1998
• Podiatric Surgeon for IU Football Team
• Henry Ford Trauma Center, Drs. Ara Manoli and Larry Marsh, Chairman, Pilon Fracture Course, EBI External Fixator and Bone Stimulator Iowa, October 1994
• Methodist Hospital, Dr Terry Trammell, Trauma Course on Application of EBI Bone Stimulator and External Fixator 1995
• ACFAS-Trauma of the Foot and Ankle Surgical Course March 1999
• Lecturer Texas Podiatric Medical Association Scientific Program January 2001
• Lecturer Orthopaedic Symposium on Orthopaedic for Primary Care for Union Hospital Terre Haute September 1999
• Lecturer 2000 Diabetes Symposium, Practical Approaches for Achieving Glycemic Control in Your Patients, April 2000
• Lecturer at the ACFAS & PRS Joint Annual Meeting & Scientific Seminar, New Orleans, LA February 2001
• Served on the Indiana Peer Review Committee for 18 years
• DuVries Memorial Lecture Series on Trauma of the Lower Leg and Foot
Recipient of the DuVries Memorial Award, April 1991
Hospital Privileges
• Active Staff Bloomington Hospital and Class IV Surgical Privileges
• Active Staff and Board of Director position at the Southern Indiana
Surgery Center
• Surgical privileges at Dunn Memorial Hospital, Greene County General Hospital, Regional Hospital, Sullivan Co. Community Hospital and Morgan Co. Hospital